Here are some things you might like:
We love what we do, and we care about what we do

Each person has something to offer – including the quirks – and all of us share in the rewards

We only wear suits to meet clients
Want to work with us? Check out our:
---
We like to share
We're 51% owned by Qantas Loyalty and 49% owned by Taylor Fry employees. Everyone has the chance to buy equity in the firm when shares become available. Some take it, some don't – the choice is yours
Help on your path
We'll do all we can to ensure you're set up to progress. This includes a dedicated supervisor who's looking out for your career, as well as support to help further your learning
Design your day
Make time for your life – we want to help you have balance and look after your wellbeing, so there's scope to choose working hours that suit your schedule, with flexibility to work remotely on an ad hoc or regular basis
Health, wellness and play
Your wellbeing is front of mind for us. This means we offer lunchtime sports competitions, myriad snack options and access to a mental health first-aid officer, as well as EAP support
---
---
Meet some of our team …
From comedians to cake bakers, these are the people that make up Taylor Fry
---
Danielle Ling
Manager
Background: Actuarial
Location: Sydney
Background: Actuarial Location: Sydney
---
Who inspires you to do better?
Adrian Gould, who's a Principal at Taylor Fry. Through the projects we worked on together over the years, he taught me integrity, professionalism and, most importantly, the spirit of never giving up.
What does success look like to you?
Mental stability, constant motivation to do better and a healthy work-life balance.
What's the biggest misconception about actuaries? 
That we can look into a crystal ball and predict the future with certainty. Truth is, almost all projection models will give answers that turn out to be different to what actually happens. A key part of our work is to recognise the various uncertainties and make sure our clients understand them, too.
How do you relax?
Browsing puppy videos on Instagram, reading aviation stories and vigorously planning my next holiday.
---
Thomas McCosker
IT Manager
Background: IT
Location: Sydney

Background: IT Location: Sydney
---
What do you value most at work?
Working with thoughtful and intelligent people who are committed to the same organisational goals.
What keeps things interesting at work?
The vicissitudes of the information security threat landscape. Protection techniques are constantly changing in order to mitigate the onslaught of new and changing threats.
How do you relax?
I'm not very good at relaxing at home. I like to build FPV racing drones and solve problems with 3D printing. I'd love to sip cocktails by the beach with an easy read like Matthew Reilly, but with small children this is not happening any time soon.
Your guilty pleasure?
A smooth and sweet triple-distilled Irish Whiskey.
---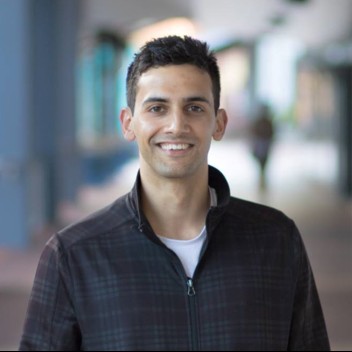 Advait Kirtikar
Consultant
Background: Engineering
Location: Wellington
Background: Engineering Location: Wellington
---
What's your advice for someone wanting to be an actuary?
Be prepared to study! Exams are challenging and take a long time, so require you to be committed to your goal. Ask me whether it's worth it in (hopefully) two years. 
What drives you?
The fear of failure, but I've also learned that 'failure is always an option' and an opportunity to learn.
What's next for you at work?
Currently studying Part II of the actuarial qualification and plan to finish by the end of the year, so I'll be an Associate. I will continue my studies over the next few years to become a Fellow.
When have you stepped out of your comfort zone?
The first time I stepped on stage to do stand-up, but now I'm more comfortable on stage than off!
---
Dalys Timpanaro
Administration
Background: Singing
Location: Melbourne
Background: Singing Location: Melbourne
---
Favourite thing about working with actuaries?
Our daily quiz! Finding out that a lot of them have creative and diverse interests outside of being actuaries. They're a pretty fun bunch.
What's something new you've learned this year?
I'm always learning new things at Taylor Fry. Just recently, I learned how to complete balance sheet reconciliations for the accounts team and how to apply for VCAT [Victorian Civil Administrative Tribunal] and magistrate court orders. Outside of work, I've started learning how to play the piano again and can already play with two hands! 
Do you have a hidden talent?
Yes … I can walk without making a sound, even in heels.
What matters most to you?
My family, music, human rights, human dignity, the environment and the welfare of animals.
---
Anna Cohen
Director
Background: Maths
Location: Sydney
Background: Maths Location: Sydney
---
What drew you to working with data?
I love being able to see aspects of human behaviour through insights from data. It's like having special x-ray vision of our society.

When are you happiest at work? 
I'm happiest when I can make a difference. Seeing the results of our work be meaningful and interesting to our clients, particularly when it involves improving our health system, makes me really happy.
Do you have a hidden talent?
I make wedding and special-occasion cakes – just for friends and family.
What can't you live without?
My family. 
---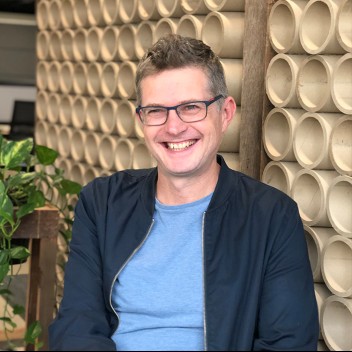 Peter Mulquiney
Principal
Background: Biochemistry
Location: Sydney

Background: Biochemistry Location: Sydney
---
What keeps things interesting at work?
Solving new and interesting problems for clients and the challenge of balancing my time commitments across competing responsibilities.
What do you value most at work?
Working in an environment with people I admire and respect, where the main focus is doing a good job, and where politics and hierarchy are largely absent.
What do you admire most in others?
Integrity, courage and compassion.
When are you happiest outside of work?
When I'm with my family or in wild and remote places.
---